Are your exterior cushions looking a little tired? No problem! We can breathe new life into your terrace furniture by replacing or upgrading your existing cushions.
Be inspired!
Our fabric collections include a rainbow of colours, patterns and textures – even glow in the dark for those special midnight moments! Cushions are all made-to-measure to your exact specifications – dining chairs, sofas and armchairs, sunbeds, chillout beds, pallet furniture, floor cushions and scatters.
Great on the inside as well as the out!
If your cushions have lost their bounce, we can replace the foam inners. We offer a range of densitites to cater to even the most discerning backsides! We cover our foam in soft fibre and encase that in lining to protect the foam and allow you to easily remove covers for washing.
Huge Collection of Fabric
With one of the largest collections of specialist exterior fabrics, we offer fully sun resistant, water repellent and fully water proof fabrics and nautical grade faux leathers.
Let's go…
To begin, measure your existing cushions or space where you need something and send us the meausrements. We will email you a quote and some options to choose from.
Lovely terrace rugs
Just wanted to say a huge THANK YOU to Liz and Jacqueline, you both have been such a great help in sorting out our terrace. The rugs you supplied go perfectly with our new terrance furniture – we will definitely recommend you.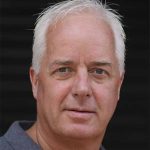 Tony, Sotogrande